*Helping professional athletes transition proactively*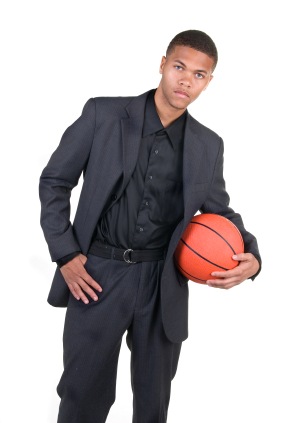 Facts:

(1) About 78% of former NFL players are bankrupt within two years of retiring.

(2) About 60% of former NBA players are broke within five years of retirement.

(3) From 1999 through 2002, 78 NFL players lost at least $42 million as a result of criminal fraud.

(4) The average length of a NFL career: 3 years!

(5) The average length of a NBA career: 5 years!

(6) Many athletes who fall into financial despair are those who were not properly prepared for "Life After Sports".

(7) Many former pros find it difficult to adapt to the post-retirement lifestyle and endure financial hardships.

(8) Many athletes go from "Broke to Bling to Broke".

Based on ESPN's "30 for 30" documentary, Broke, many athletes go broke and lose millions. Here is some documented information about professional athletes who, we believe, have lost MILLIONS due to financial illiteracy, bad advice, lack of education and/or just ego:

Chris McAlister (NFL) lost $55 million.
Mike Tyson (WBA) lost $400 million.
Curt Schilling (MLB) lost $50 million.
Antoine Walker (NBA) lost $110 million.
Michael Vick (NFL) lost $130 million.
Deuce McAllister (NFL) lost $70 million.
Vin Baker (NBA) lost $100 million.
Lenny Dykstra (MLB) lost $50 million.
Lawrence Taylor (NFL) lost $50 million.
Evander Holyfield (WBA) lost $250 milliion.
Mushin Muhammad (NFL) lost $20 million.
Latrell Sprewell (NBA) lost $50 million.
Kenny Anderson (NBA) lost $60 million.
Travis Henry (NFL) lost $20 million.
Darren McCarty (NHL) lost $10 million.
Arantxa Sanchez Vicario (USTA) lost $60 million.
Marf Brunnell (NFL) lost $50 million.
Sheryl Swoopes (WNBA) lost $50 million.
John Daly (PGA) lost $50 million.
Scottie Pippen (NBA) lost $120 million.
George Best (IFA) lost $100 million.
Total losses approximately $1.85 billion. And that's just with 20 professional athletes!!!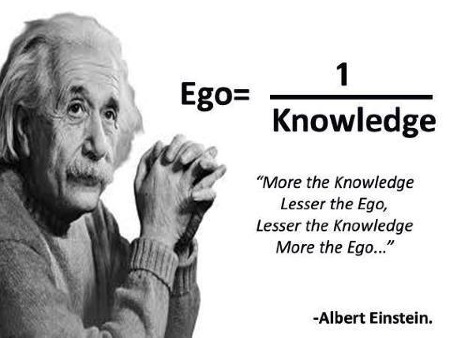 I. Professional Athlete Career Transition Program (ProACT™):

(1) Specializes in providing counseling services to pro-athletes who are ending their professional sports careers.

(2) Shows athletes how to apply their athletic skills and intensity to non-athletic endeavors - job interviews, resume preparation, business management, entrepreneurism.

(3) Is aware of the post-athletic career problems and implements strategies that will assist them in making a positive post-career transition.

(4) Counsels athletes before, during and after career transitions.

II. Our ProACT™ services include the following:

Post-athletic education advising
Career planning and development
Skill orientation and training
Communication strategies and development
Presentation skills and development
Job search assistance/techniques
Job search placement Career transition: transition into a new career
Curriculum vitae preparation Interviewing techniques
Career enhancement services
"Beyond Sports" career strategies
Building and attaining effective networks
Arranging network or informational interviews with specific target companies
Leadership training
Entrepreneurial counseling: starting a business
Phone, Fax & Voice Consultations: Unlimited contact time.
III. ProACT™: Financial Fluency for ProAthletes

Become the CEO of your finances.
Understand the vocabulary of finance.
Understand how math and financial modeling are integral to interest and investment decisions.
Curriculum focuses on budgeting, the power of compounding interest and financial instruments.
Knowledge is the key to financial fluency!

IV. Consultation Packages

Single Conferences
Continuous Comprehensive Career Transition Counseling
V. Fees

We charge flat hourly (or "a la carte" rate) rates for services and comprehensive packages. Fees for consultation packages are principally determined according to the needs of the individual client and the complexity and scope of the plan and the client's objectives.

VI. How do we provide our personalized services?

1. In-person consultations: available in Connecticut, Westchester County, Manhattan, Long Island, Northern New Jersey, MetroBoston and Rhode Island. We provide convenient in-home consultations. We schedule consultations around your hectic and busy lifestyle. Seven days a week. Evenings and weekends!

2. Phone and Skype consultations: available.

E-mail: info@proathleteadvisorsgroup.com

Woodbridge: 203.387.1574 | Greenwich: 203.542.7288 | Manhattan: 212.829.4341 | White Plains: 914.705.5519 | Fort Lee: 201.490.1037